Chiropractic Care for Allergies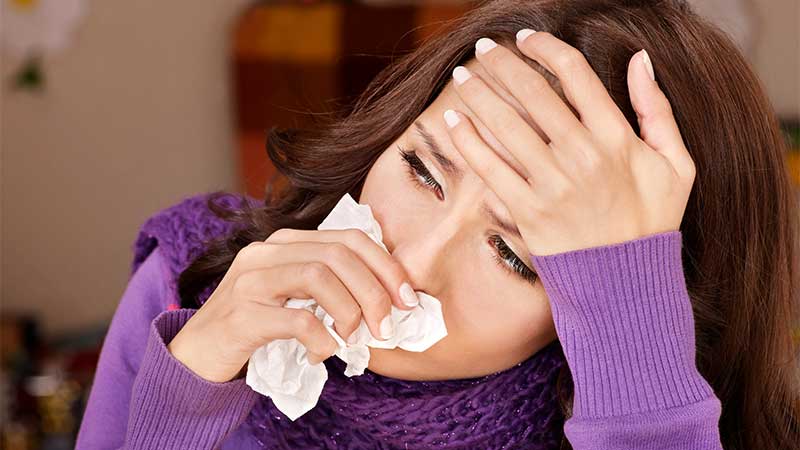 Allergies can cause symptoms such as sneezing, itchy eyes, watery eyes, itchy skin, stuffy nose, and headaches among other symptoms. Respiratory and immune system hypersensitivity is the most common cause of allergies. When normal communication from the brain to the spinal cord is interrupted, the body cannot function properly. Many people, who do not normally suffer from allergies, have developed allergies after being involved in an auto accident, suffering from a head injury, or having just moved to a new geographical location. For people who experience regular allergies, interrupted communication between the brain and spine may not be the issue. For them, allergies are usually caused by a delicate immune system that is sensitive to dusts and pollen. However, in some instances an adjustment to upper cervical can provide some relief to allergy symptoms. For others, a subluxation may cause a disruption in nerve communication, which can heighten allergy symptoms.
At Advanced Chiropractic and Acupuncture Center in Lindenhurst, we offer upper cervical examinations to see if a chiropractic adjustment is a viable option to reduce your allergic symptoms. Since chiropractic care focuses on the nervous system and the subluxations that impinge its communication with the rest of the body, chiropractors have also seen an improvement in allergy symptoms by patients who receive a cervical adjustment. A misaligned or dysfunctional cervical spine can cause a list of health conditions in the body, and allergies are just the tip of the iceberg.
To learn more about how a chiropractic adjustment can help relieve your allergy symptoms, call Advanced Chiropractic and Acupuncture Center in Lindenhurst at (847) 603-2500 to schedule an appointment today.
The first step to allergy relief is to schedule a free consultation in our Lindenhurst office to discuss the specifics of your condition. Schedule an appointment at Advanced Chiropractic and Acupuncture Center in Lindenhurst today!
Schedule Appointment